October 7, 2020: Feast of Our Lady of the Rosary
On October 7, 2020 the Feast of Our Lady of the Rosary our Mother Thrice Admirable's presence could be felt very strongly at St Gabriel the Archangel in McKinney, TX.
A large number of the faithful joined in to honor our Mother Mary as we pray the three mysteries of the Rosary in many languages. We prayed the Joyful Mysteries, the Sorrowful Mysteries and the Glorious Mysteries in English, Spanish, Portuguese, Polish, Indian dialect and Zimbabwe's dialect.  
When we are united honoring our Mother, she gives a strong sense of family, love and peace. 
The night ended with a beautiful procession around the church singing many Marian songs and ending at the wayside Shrine of the Annunciation. We said our consecration prayer and felt the power of the prayers so strongly that everyone was filled with joy. 
Among the participants was our parochial vicar, Fr Jacob Dankasas and our seminarian, Miguel Sotelo. 
We give thanks for such a heavenly night and for the love our Mother Thrice Admirable showered upon us.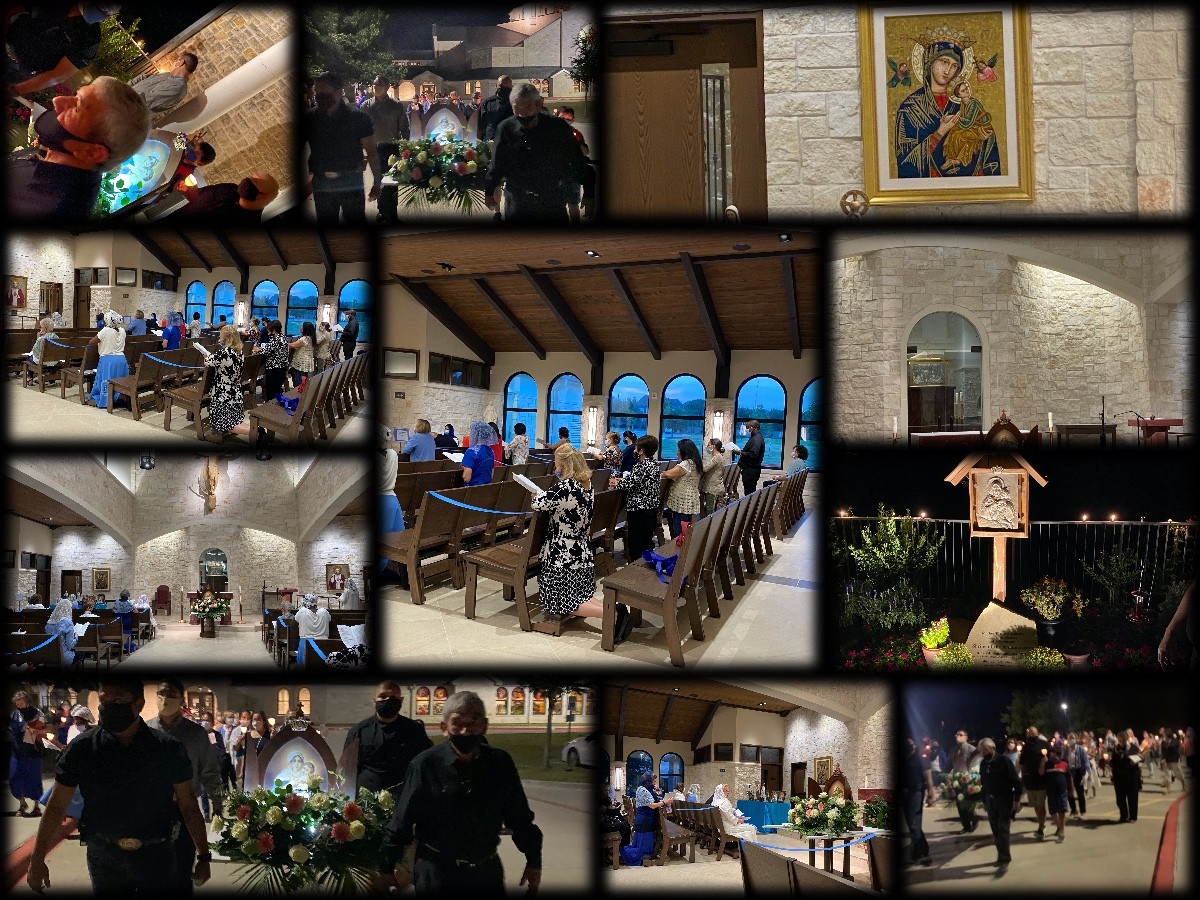 Stay Informed
When you subscribe to the blog, we will send you an e-mail when there are new updates on the site so you wouldn't miss them.